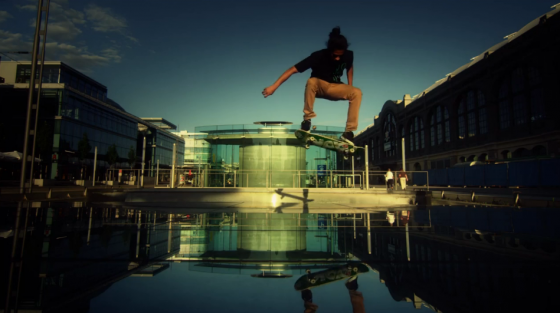 Fucking Aces! Dieses Moped setzt Maßstäbe. Bilder wie gemalt im rough-schimmernden Mikrokosmos des rollenden Bretts. Die Macher glänzen mit Detailverliebtheit und einer gefühlvollen Komposition hochästhetischer Einstellungen.
Tatort: Dresden // Regie und Schnitt: Sebastian Linda // Selbstverständnis:
When we were kids we never dreamt of being a firemen, a pilot or superhero. We always wanted to be skateboarders, jumping up curbs, down the stairs and filp our boards as many times as we could. This has not changed until today.

erspäht bei Victor P. Merci!